Our Tech support team is ready to answer any of your questions. Email us, or give us a call, between 8:00am and 4:00pm PST and you can talk to the designers and makers of the IFD-175.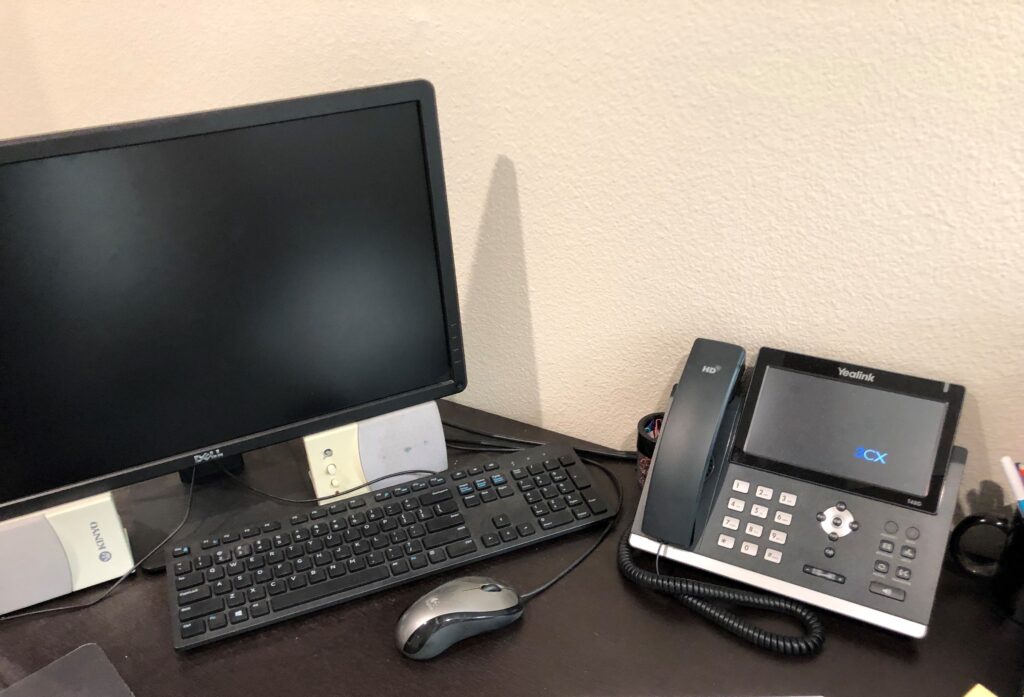 Contact Information
Email: thordsen3d@gmail.com
Phone: (530) 748-2288 or (530) 748-2284
Fax: (530) 748-2292
Address: 6671 Merchandise Way, Diamond Springs, CA 95619
Trouble Shooting:
PROBLEM: Filament hangs up while loading through the dryer.
SOLUTION: Check to make sure that bowden tube ends are not crushed, cut tube with a sharp knife rather than wire cutters. Be sure that the bowden tubes are inserted all the way into the connector.
PROBLEM: PID Power cycles of and on.
SOLUTION: The ceramic heater has a short. Turn unit off immediately and contact technical support.
PROBLEM: Cooling fan is making a chattering noise.
SOLUTION: A mounting screw may be loose. Check tightness of all screws.
RECOMMENDED SET TEMPERATURE UPDATE AS OF 10/11/2019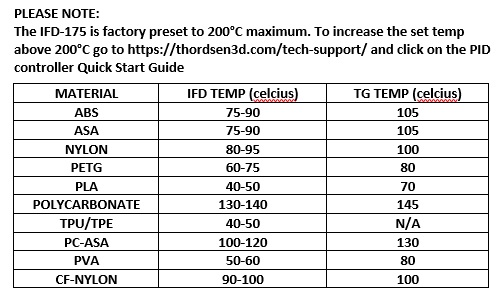 Downloadable Content
_________________________________________________________________________________________________________________________________
TEST RESULTS